03-05-2016, 09:31 AM (This post was last modified: 03-05-2016, 10:39 AM by Brightcolours.)
Quote:Well, I think the similarity is there. It's not a copy but a decent modern re-evaluation. When they did get down to copying stuff, they did it for wrong reasons. Of course, I'm talking about that stupid wheel on the front - stupid now in function, not in form. Now such controls are better used for some functions that have a limited number of options - like drive mode, metering or maybe exposure compensation. But there it quickly gets fiddly because modern cameras now go to ±5 and it's just too many small increments that would be difficult to hit precisely. More so with shutter speed and ISO because I imagine it could be a nightmare to find the right value among a mass of tiny clicks, especially if you're in a hurry.
You do see a similarity? Really? There is none, other than that they both are cameras. And use metal. And black. And have a lens.
Look again at the PEN-F:
Now look at the 1st Olympus MFT camera, the PEN E-P1: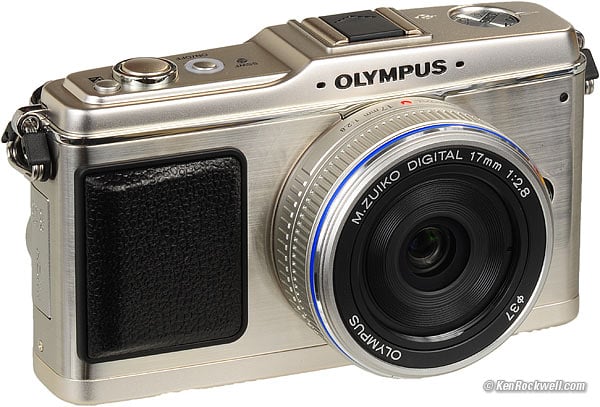 Now THERE the similarity is there. That camera does look like the PEN-F. That is why they called it PEN in the 1st place.
But the new PEN-F?
No. The similarity is not there. Only the same type face. Well not even that, they managed to not get that right either. They should have called it the Olympus Canon L1, actually: