Quote:I guess a retro-styled version of the 6D (with less stupid controls, i.e. more Fuji, less Nikon) and the same 6D/5Dii viewfinder with switchable focus screens would easily kill the Df. 

 

I think Canon is, in many ways, in a very favorable strategic situation. The all-electronic nature of the EF mount and its relatively short flange distance are really an advantage - they could easily add Fuji-style faux aperture rings to their lenses, etc. And with the sensor-tech from the 70D, the EF-M mount also has some serious potential. 

However, I think Canon is still doing too well with its traditional business model. They are not hard-pressed to capture a higher share of the mirrorless market, nor to ride the retro-wave. It's a pity... 
Well, just for fun:
Nikon FM3a: manual focus film camera, introduction date
2001
:
Nikon Df "retro":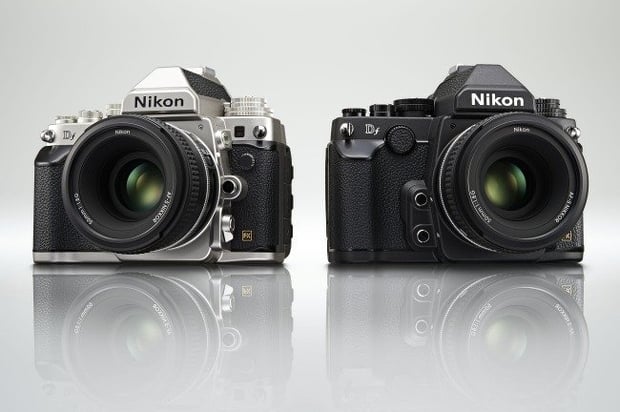 Canon T90: manual focus film camera, introduced date 
1986
:
Canon EOS 6D "retro":
Retro after all?