(03-27-2021, 11:58 PM)

Klaus Wrote: The problem with DSLRs - the AF can never be as accurate as on a mirrorless camera. The data just isn't read from the main sensor.
The question may be whether this matters. For most, DSLR AF has been good enough for more than a decade.
That being said - eye-/animal-AF are certainly a killer argument for some.

Regarding Pentax - even if we assume that they improved the camera - their in-lens motors are just dated.
Their "updated' Limited primes still use drive screws and SDM was never top-notch.

However, once again - it's a question of whether these are no-goes.

The K-3 III looks awesome and I'm sure that the handling is better than on some of the mirrorless options.
My Pentax DSLRs are quite accurate (and mirrorless isn't bulletproof either, see the "eyelash AF" A1 samples on DPR
). My K-1 needs calibration, and I have to be careful about its large AF points - but otherwise, no issue here.
This doesn't apply to the K-3iii, but I've described a configuration which would make the DSLRs every bit as accurate as a mirrorless - because the data would be read from the main sensor. Before claiming (or supporting claims) that "DSLRs are a dead end", consider such possible evolutions.
As for the Pentax in-lens motors, they're using one of the 3: DC (reliable and faster alternative to the old SDM micromotors), ring-type SDM (works as expected) and PLM (very fast, can only drive light focus groups).
"SDM was never top-notch" is so outdated - because it's about lenses released in 2007-2008 - that it's ridiculous. This is the D FA* 50mm f/1.4's SDM motor, next to the 2007-2008 one you're talking about: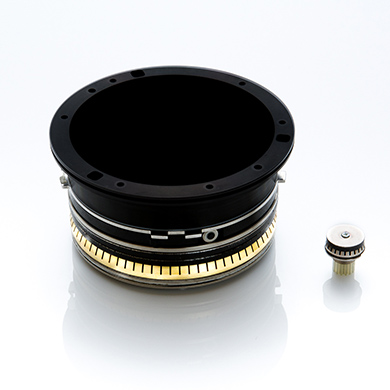 Lenses for the K-3iii - they'll be releasing a new DA* 16-50 f/2.8 with a PLM drive, and there's already a DA* 11-18mm f/2.8 (DC this time). Hope they'll complete the trio by re-releasing the 50-135.