Ricoh announced that they're going to release interchangeable mount-modules in 2011, but they haven't provided any details about which mount will be available first.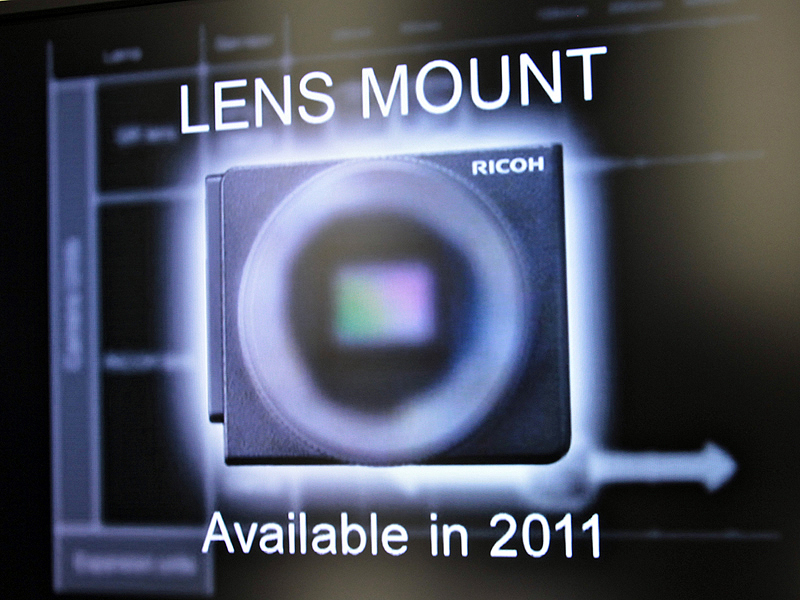 http://translate.google.com/translate?js...95847.html
http://photoscala.de/Artikel/photokina-2010-Fundstuecke
So which lens mount should Ricoh start with? Nikon F and Canon EF are the most popular, but there aren't many lenses which would make sense on the small GXR body. Pentax K makes more sense, especially since Pentax already makes tiny pancake lenses which would fit the GXR perfectly, such as the 21/40/70 DA Limiteds. It would probably be easier to reverse engineer the protocols without bumping into compatibility issues (at least Sigma's track record hints that K mount is less problematic to reverse engineer than F/EF/A mounts).
Other candidates? MicroFourThirds and E-mount. Now that Sony is willing to [url="http://forums.dpreview.com/forums/readflat.asp?forum=1042&message=36430892&changemode=1"]release[/url] the specifications and protocols of E-mount, it seems like the an excellent choice.
Then there's Leica M-mount, but without AF it's going to be far less attractive to the typical GXR user.