Compared to their 40/1.4 Art, practically every other lens is already more pancakish...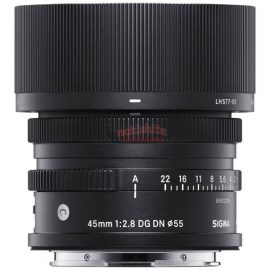 Front part looks like a lens hood. Also, apparently it's a "contemporary lens", meaning small and light. I'd say it will make an excellent standard lens for those who don't need f/1.4.
The 14-24/2.8 Art looks a bit smaller than it's DSLR counterpart.
And the 35/1.2 Art also has an aperture ring. Question is, if the aperture will be driven by wire? I guess so, but then maybe only the A-position?